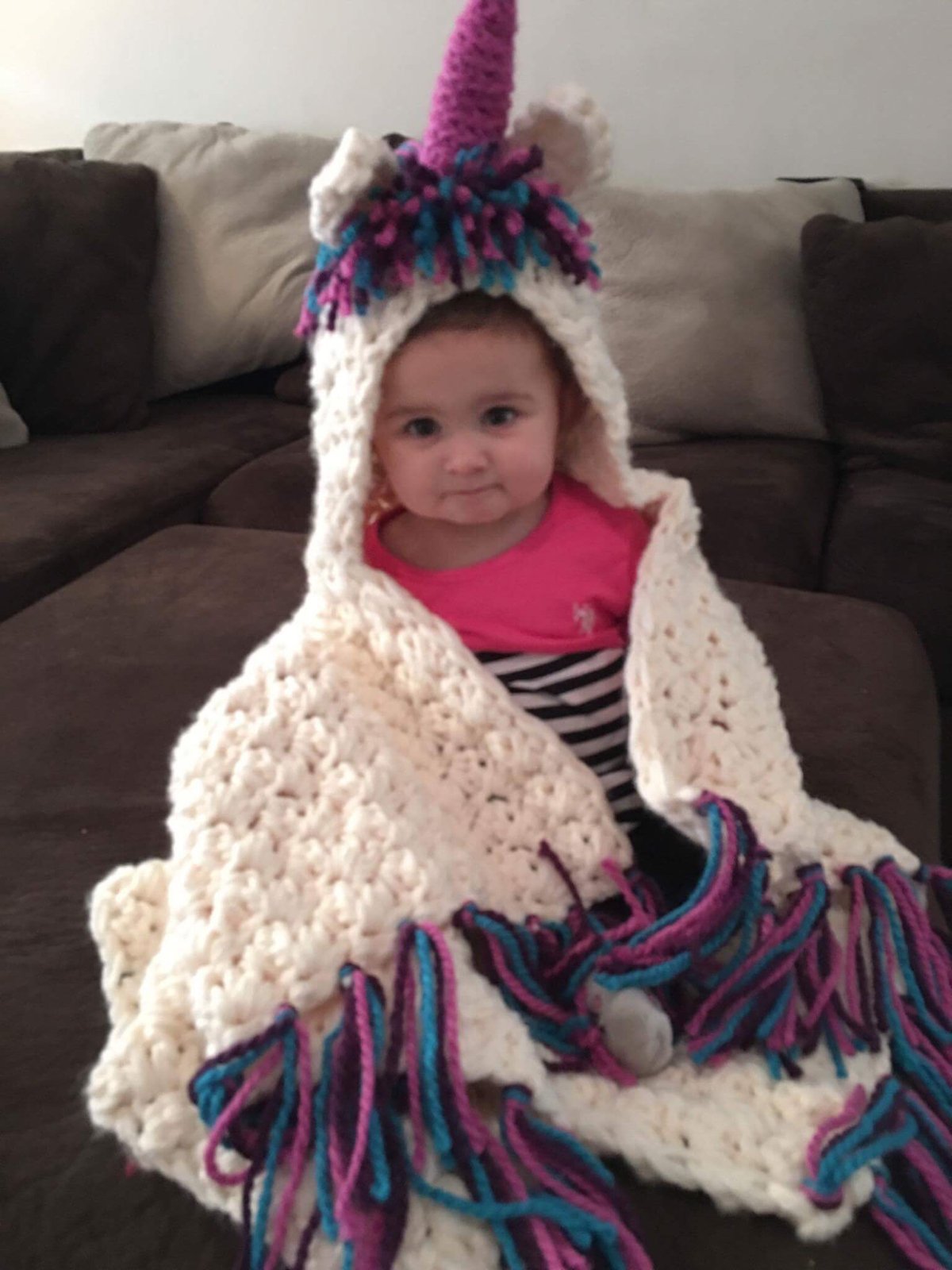 Unicorn Snuggle Blanket
As legendary as the creature itself, this unicorn blanket is just as magical and whimsical as the real thing !
EASTER IS COMING and princesses of all ages will LOVE this.
Made with soft, super bulky yarn, the body of the blanket offers much warmth and comfort. It is a throw style blanket, while the top is formed into a hood, with the horn and mane. There is fringe along the back of the hood, and down the front of the blanket.
It is great to wear around and snuggle into, or lay flat. Whichever your little, or you, prefer.
** The colors are as pictured, BUT the color of the horn may be chosen out of the colors of fringe: Pink, Purple, Turquoise.
You do have the option for the fringe to be only ONE color, so please specify this in the comment section of checkout if you so wish.
Sizing is as follows: (W x L)
Toddler:
Blanket: 26" x 20" Hood: 16" x 7"
Child:
Blanket: 36" x 30" Hood: 18" x 9"
Adult:
Blanket: 46" x 40" Hood: 21.5" x 11"
(Pattern credit: MJs Off The Hook)