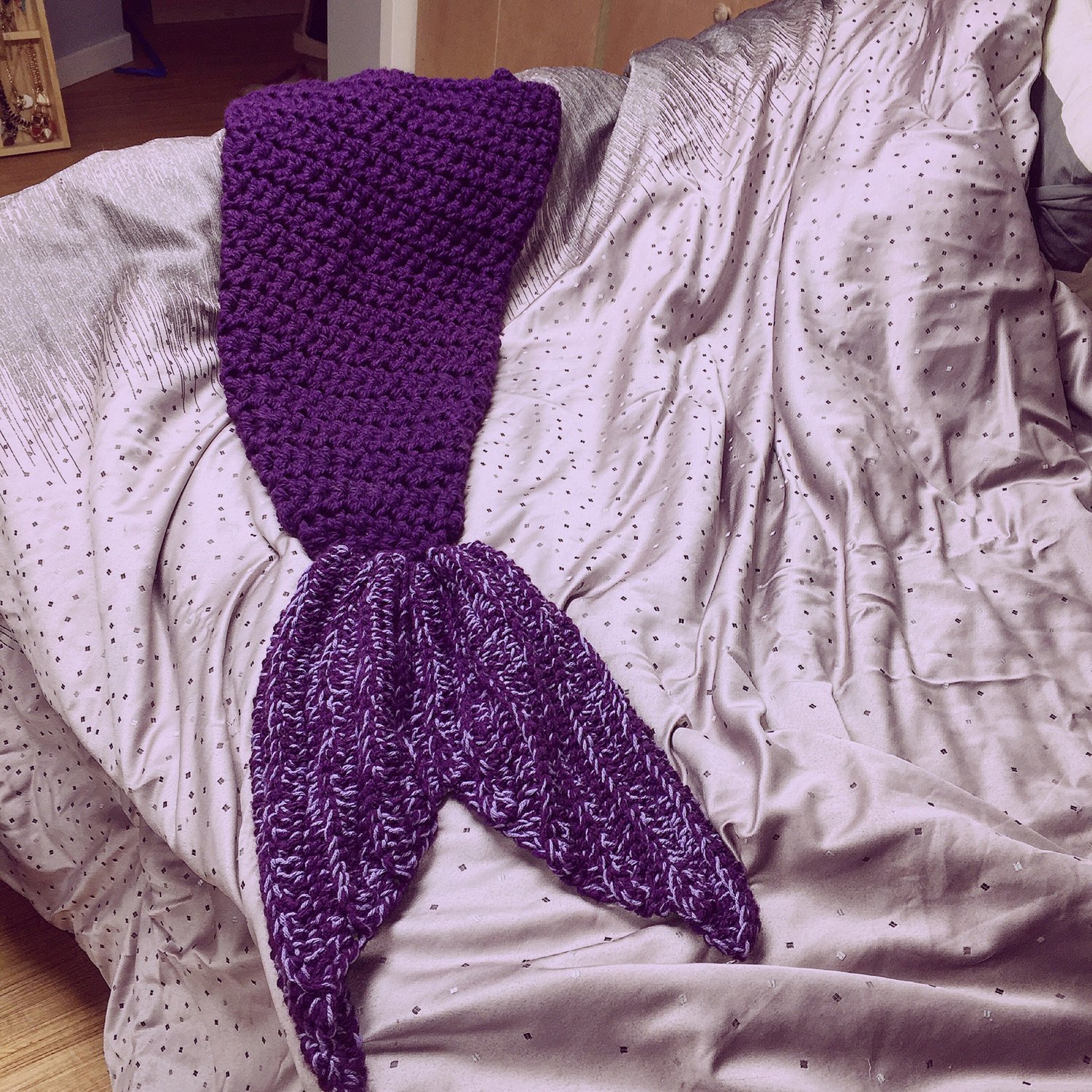 Mermaid Tail
A mermaid tail blanket is the perfect gift for any holiday or occassion, or even a "treat yourself" kind of gift !
Each mermaid tail is made with care with a soft and durable chunky yarn. The body of the blanket is a cocoon type of structure, with a slit opening in the back. This allows for ease of getting into and out of the blanket. The bottom, just above the tail, is tubular to allow for your feet to stay wrapped up, cozy, and warm.
You have the choice of one solid color, or a "two-tone" look, with the body and tail being different colors. This allows for endless options!
I communicate extensively with those who order a mermaid tail to ensure that the anticipated color combinations are correct. I enjoy providing options to customers so that you may choose the perfect look for your mermaid tail !
Sizing is as follows: (length X width)
Newborn: 19-25" X 18" (please specify the length you'd want)
Toddler: 34" X 29"
Child: 42" X 35"
Adult: 51" X 35"
Your tail blanket will approximately reach your ribs. If you are measuring a child for size, make sure you go to the ribs.
Please be aware that Mermaid tail requests should be made via the CONTACT PAGE. I will respond via email. All submissions will be satisfied on a first-come, first-serve basis. You will receive communication from me as to the status of your request within 2 days from submission. Invoices will be sent on an individual basis via email, requiring a minimum 50% deposit. The remaining balance will be due before shipping/delivery.